Posts for: July, 2013
By Dean S. Arashiro, DDS, MS, LTD
July 30, 2013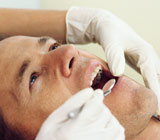 Research has shown that periodontal (gum) disease can affect the health of your whole body. Evidence suggests a relationship between severe gum disease and cardiovascular disease ("cardio" – heart; "vascular" – blood vessel), conditions that lead to heart attacks and strokes. There is also a relationship between gum disease and pregnancy; mothers with severe gum disease have a higher incidence of pre-term delivery and low birth-weight babies. To understand gum disease, you may find the following facts helpful. How many are you aware of?
Periodontal disease — Any disease that affects the areas around the teeth. The word comes from the Latin "peri" meaning around and Greek "odont" meaning tooth. Periodontal disease, or gum disease as it is commonly called, is really a group of diseases with the same outcome: destruction of the periodontal tissues, loss of supporting bone and ultimately the loss of your teeth.
Dental plaque (Biofilms) — A bacterial film that forms on teeth at the gum line, and the reason we brush and floss. Its daily removal is necessary to keep your teeth and gums healthy. A biofilm is a biological film comprised of colonies of living organisms that are generally specific to a particular eco-system. Plaque is one type of biofilm.
Gingivitis ("gingiva" – gum; "itis" – inflammation) — A response of the gum tissues to plaque biofilm that is left undisturbed (due to ineffective, or inadequate oral hygiene). It is the first stage of periodontal disease.
Pocket formation — Just like a pocket on your clothing, pocket formation is the result of separation of the gum tissues from their normally healthy tight attachment to a tooth. Pocketing allows the introduction of bacteria, which perpetuate gum disease.
Abscess — A collection of pus that forms within diseased periodontal tissues. It is experienced as pain, swelling, and discharge of pus from the gum tissues and is an advanced sign of periodontal disease.
Important Tip — Bleeding Gums when brushing teeth or flossing is not normal. It is a warning sign of early gum disease that you should bring to the attention of our office.
Contact us today to schedule an appointment to discuss your questions about periodontal disease. You can also learn more by reading the Dear Doctor magazine article "Understanding Gum (Periodontal) Disease."
By Dean S. Arashiro, DDS, MS, LTD
July 15, 2013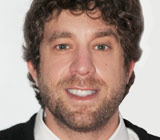 One day, while looking at old pictures of himself, 34-year-old American Idol finalist Elliott Yamin noticed something peculiar. "I [had] figured out how to kind of smile without displaying all my teeth," he told an interviewer with People magazine. The reason: Yamin (like many other people) was unhappy with the way his teeth looked. And others noticed it too: "[They] wrote things in magazines, called me Snaggletooth and things like that," he said.
Yamin's situation came to the attention of dentists from across the country, several of whom offered to fix his crossbite and other problems. One of them even provided the singer with computer-generated renderings of how he'd look after a total "smile makeover" — and that was enough to convince him. Finally, after receiving a set of porcelain veneers and other dental work — all provided free of charge by the concerned dentist — Yamin has the smile he always dreamed of.
You don't have to be an American Idol finalist to appreciate the benefit of having a super smile — and it's never too late to get started! As Yamin found out, a "smile analysis" is the first step, and it's a critical part of the process. This is the time when you and your dentist get to know each other, and begin talking about what kind of a look you want to achieve, and what you should realistically expect.
But it can be tough to express in words exactly what your idea of a perfect smile looks like. Are the teeth completely regular in alignment and "Hollywood white?" A little bit asymmetrical and more natural-looking — or something in between? And exactly how would that look on you? Fortunately, we have a variety of ways to help you make those decisions.
One is computer-generated images, like the ones that persuaded Yamin. Convenient and relatively easy to produce, they're a great way to preview possible changes before a single tooth is touched. However, some people may find it hard to picture their new smile from different angles and in different lights. If you'd like a better representation, it's possible to produce a 3-D model of the proposed work before it's done. This can let you truly visualize your new smile in a realistic way.
If you need even more evidence before deciding, there's still more that can be done. Your teeth can be built up to their new contours with composite resin, a tooth-colored restoration material that can change tooth shape and size with relative ease. A related procedure, the "provisional restoration," gives you a complete preview of the final work. When you're satisfied, the "temporary" materials are replaced with more permanent ones, like long-lasting porcelain veneers. Whichever method you choose, you'll be on your way to a better looking smile.
If you would like more information about a smile makeover, please contact us or schedule an appointment for a consultation. You can also learn more by reading the Dear Doctor magazine articles "Great Expectations — Perceptions in Smile Design" and "Smile Design Enhanced with Porcelain Veneers."