Posts for: August, 2013
By Dean S. Arashiro, DDS, MS, LTD
August 29, 2013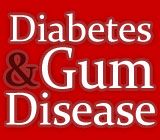 Diabetes and periodontal (gum) disease are two types of inflammatory conditions that have more in common than was once thought. There is strong evidence to show that each of these diseases is a risk factor for the development and growth of the other. Studies have also found that treating one condition successfully may have a positive impact on the treatment of the other.
From the Greek meaning "to pass through the urine," diabetes mellitus causes an abnormal rise in blood glucose level that can't be adequately controlled by insulin, the body's primary hormone for that task. Either the pancreas can't produce an adequate supply of insulin (as with Type 1 diabetes) or there is resistance to the hormone's effects (as with Type 2 and gestational/pregnancy diabetes). If you are a diabetic patient, you face many difficult issues with your health: your body develops an altered response to inflammation that may severely inhibit wound healing. You also may become more prone to chronic cardiovascular disease.
Periodontal (gum) disease describes a group of diseases caused by dental plaque, a whitish film that contains infection-causing bacteria. As infection rises within the gum tissues, the auto-immune system of the body responds to this threat and inflammation results. If the person is also a diabetic, this response may be impaired and may have a direct effect on how severe the periodontal disease progresses.
Periodontal disease can also affect your blood glucose level, if you are a diabetic. A number of studies have demonstrated that diabetic patients who have improved control of their periodontal disease through better oral hygiene and dental treatments have shown improvement in their blood sugar levels. There's even some evidence that effective periodontal treatment that reduces inflammation may improve the body's sensitivity to insulin. Likewise, bringing diabetes under control with supplemental insulin or positive lifestyle changes can help lessen the likelihood and severity of periodontal disease.
To sum it up, if you have been diagnosed with some form of diabetes, taking care of your teeth and gum tissues can have a positive impact on your diabetes. Likewise, making healthy changes in your lifestyle to bring your diabetes under control can reduce your risk for periodontal disease.
If you would like more information about periodontal disease and its effect along with diabetes, please contact us or schedule an appointment for a consultation. You can also learn more about this topic by reading the Dear Doctor magazine article "Diabetes and Periodontal Disease."
By Dean S. Arashiro, DDS, MS, LTD
August 14, 2013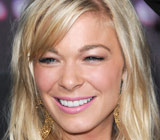 Singer LeAnn Rimes was forced to cancel a string of performances recently, as a more pressing engagement came up: a late-night meeting with her endodontist. It turned out that the country-pop star needed some emergency dental work performed while she was on tour. But her die-hard fans needn't have felt left out — Rimes faithfully tweeted each stage of her dental treatment.
The trouble began before she was scheduled to play a show in Ohio. "Waiting on the endodontist to meet me and do a nighttime root canal," she informed her twitter followers. Instead of performing, Rimes was advised to spend the next few days resting after the emergency treatment. "Happy Friday! I'll be spending mine in bed," she tweeted after the previous evening's procedure. The following Monday, Rimes returned to the dentist's chair for follow-up treatment.
It turned out that the singer had been battling dental pain for months. "I am so disappointed that I can't make it to my fans tonight." Rimes explained in a statement. "I had wanted to give them the show they deserved and only wish this tooth pain held out a little longer."
If there's a moral to this story, it's this: If you have tooth pain, don't wait to see a dentist. Call us right away!
A feeling of constant pain and pressure in your mouth is a clear indication that you may need a root canal. Another telltale symptom is sharp pain when you bite down on food, or lingering pain after eating something hot or cold. Not every symptom is as clear-cut, however — the only way to know for sure whether you need treatment is to come in for an evaluation.
Pain in your teeth or gums may be a symptom of a serious condition. Even if the pain goes away temporarily, an underlying infection generally does not. If a treatment such as root canal therapy is needed, the sooner it is obtained, the better you'll feel. And remember, root canal treatment doesn't cause tooth pain — it relieves it!
If you have any concerns about tooth pain, please contact us or schedule an appointment for a consultation. You can learn more in the Dear Doctor magazine articles "I'd Rather Have a Root Canal" and "Signs and Symptoms of a Future Root Canal."