Posts for: October, 2014
By Dean S. Arashiro, DDS, MS, LLC
October 24, 2014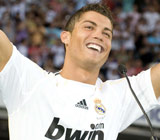 He's the world's highest-paid soccer player: a forward on the Spanish club Real Madrid, and captain of the Portuguese national team. His super-toned body is featured in a series of advertisements, and he's regularly seen with a supermodel on his arm. So would it surprise you to know that it took a bit of dental work to help Cristiano Ronaldo get a world-class smile?
You might never guess it to look at him now — but when he was 18 years old, and just starting his professional career with Manchester United in England, Ronaldo wore ceramic braces to correct a set of teeth that were quite a bit… off-sides. (As pictures from that time show, his teeth were out of alignment and had irregular spacing.) Yet in a relatively short time, his smile was completely transformed.
Ceramic braces are the treatment of choice for many sports stars and celebrities — and plenty of "regular" folks too. They work just like traditional all-metal braces, exerting a gentle force that slowly moves the teeth into better positions. But they have one major difference: They're a good deal harder to notice.
That's because instead of having brackets made of metal, this style of braces uses a high-tech ceramic material to attach the archwire to the teeth. The brackets blend right in with the natural shade of the tooth, so all you can see from a distance is the thin metal wire. That makes them a great orthodontic option for image-conscious celebs (like Tom Cruise and Faith Hill, who both wore them) — as well as anyone who may be concerned that traditional metal braces don't fit in with their "look".
In addition to ceramic braces, there are other, less-visible orthodontic treatments that can work just as well in many situations. One is lingual braces, which are similar to traditional braces — except they are applied on the tongue-side of the teeth, making them truly invisible. Another is clear aligners, a series of transparent plastic trays that are worn 22 hours a day and gradually move the teeth into more pleasing positions. What's the best way to know which system is right for you? Come in and talk to us about your options!
Besides braces, did Cristiano Ronaldo have other cosmetic dental work (like teeth whitening) done? It's possible, but he's not saying exactly. Yet, as he told a Portuguese magazine, "I feel good about myself and that's the most important thing."
If you would like more information about ceramic braces or other orthodontic treatments, please contact us or schedule an appointment for a consultation. You can learn more in the Dear Doctor articles "The Magic of Orthodontics" and "Orthodontics For The Older Adult."
By Dean S. Arashiro, DDS, MS, LLC
October 09, 2014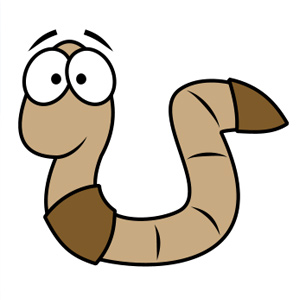 Ever wonder just exactly what causes cavities? Once upon a time, "Toothworms" — miniscule, yet relentless pests — were thought to be responsible for this widespread malady. This belief persisted from ancient times through the 17th Century; William Shakespeare even made reference to the baneful beasts in his play Much Ado about Nothing. ("What, sigh for a toothache? [It] is but a humor or a worm.") Today, however, we know why no one ever observed an honest-to-goodness toothworm: it's because they're much too tiny to see with the naked eye.
Actually, it isn't worms, but much smaller organisms that cause tooth decay. These harmful plaque bacteria (along with many helpful microorganisms) live in the mouth, and build up on surfaces of the teeth when they aren't cleaned properly. They feed on sugar in the diet, and release substances that erode tooth enamel, which causes small holes called cavities. Cavities, in turn, are what's responsible for most toothaches.
While we may scoff at old legends, one fact remains: Even today, according to the National Institutes of Health, tooth decay is the number one chronic disease of both children and adults; and it's almost entirely preventable. We can't blame it on toothworms — but what can we do about it?
Glad you asked! The best way to avoid decay is through prevention. That means brushing your teeth twice a day with a fluoride toothpaste, and flossing them every day. It also means eating a balanced diet and avoiding acidic and sugary foods — like soda, some juices, and sweet, sticky snacks. If you do consume these types of foods, limit them to mealtimes; that gives your saliva enough time in between to neutralize the acids naturally. And, of course, make an appointment see us twice a year for a complete check-up and professional cleaning.
If you do begin to notice the symptoms of tooth decay (toothache, for example) it's important to come in to the dental office right away, so we can treat the problem before it gets worse. Prompt action can often help save a tooth that might otherwise be lost. Besides filling the cavity, we may be also able to recommend ways to help prevent the disease from affecting other teeth. And if you need a more extensive procedure to relieve the problem — such as a root canal — we can make sure you get the appropriate treatment.
We've come a long way since the "toothworm" days — but we can still do a lot more to make tooth decay a thing of the past.
If you would like more information about tooth decay and cavity prevention, please contact us or schedule an appointment. You can learn more in the Dear Doctor magazine article "Tooth Decay — The World's Oldest & Most Widespread Disease" and "Tooth Decay — How To Assess Your Risk."