Posts for: December, 2013
By Dean S. Arashiro, DDS, MS, LLC
December 24, 2013
If you have certain health conditions, your medical doctor may prescribe an antibiotic for you to take prior to a dental visit. The reason why is a story that dates back to the mid-20th Century.
In the early part of the last century, a theory became popular that bacteria in the mouth could migrate to other parts of the body and cause systemic illness or disease. During the 1930s and 1940s evidence arose that indicated a connection between dental procedures that caused bleeding and two serious health conditions: bacteremia (the presence of bacteria in the bloodstream) and infective endocartitis. The latter is the inflammation of inner tissues of the heart (including the valves) caused by infectious agents, most notably bacteria. It became common then to prescribe antibiotics to patients susceptible to these conditions as a preventive measure. Later, patients with prosthetic joints or poor immune systems were added for this kind of treatment.
For many years, the American Heart Association (AHA) recommended pre-visit antibiotic treatment for a wide array of heart patients. After several years of research that indicated the treatment wasn't necessary for most people and might even be detrimental, they updated their guidelines in 2007 and reduced their recommendation list to just a few conditions. They now recommend the antibiotic treatment for patients with artificial heart valves, a history of infective endocartitis, heart transplant recipients with valve problems, and certain congenital (inherited) heart conditions.
If you have a condition that calls for a pre-visit antibiotic treatment, all the providers involved with your care will need to communicate. Your medical doctor will most likely prescribe two grams of amoxicillin (or a similar antibiotic if you are allergic to amoxicillin) that you would take an hour before the dental procedure. We in turn would communicate with your medical doctor concerning the dental procedures you're scheduled to undergo (including regular cleanings), in case your doctor would like to make adjustments in your medication.
Your health and well-being is of utmost importance to all your healthcare providers, medical and dental. Working together, we can ensure the dental procedures you need for oral health won't have an adverse impact your general health.
If you would like more information on antibiotic treatment before a dental visit, please contact us or schedule an appointment for a consultation. You can also learn more about this topic by reading the Dear Doctor magazine article "Antibiotics for Dental Visits."
By Dean S. Arashiro, DDS, MS, LLC
December 10, 2013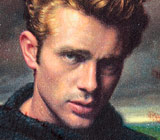 Imagine how different things would have been for movie star James Dean, had he not managed to replace the front teeth he lost as a youngster. According to one biography of the 1950s heartthrob, Dean's teeth were knocked out while he was swinging around on a homemade trapeze. Because his smile was restored, Dean was able to land the plumb movie roles that catapulted him to stardom.
This is perhaps the ultimate example of how a smile makeover can create new opportunities for a person. But opinion polls confirm that nearly 90% of adults feel an attractive smile is an important social and career asset. And, an almost equal percentage of adults feel that their smile could use some improvement.
Are you unhappy with your smile? Is a smile makeover something you've ever thought about? Dear Doctor magazine has come up with a great list of questions you can ask yourself to figure out if you would benefit from this life-changing experience:
Do you avoid smiling in photos?

Are you conscious about spaces and gaps in your teeth?

Are your teeth making you look older than you feel?

Have you held back a smile?

Do you feel that your teeth are stained or too yellow?

Do you hold your hand up in front of your mouth when speaking or laughing?

Do you notice areas of excessive tooth wear that make your smile look older?

Do you have little teeth and a gummy smile?

Are your teeth crooked, chipped or crowded?

Do you wish you had someone else's smile?
If you answered "yes" to any of these questions, please come in and see us. We have an amazing array of cosmetic procedures available to us — far more than what was available to James Dean in the 1950s. These options range from relatively inexpensive teeth whitening treatments to more permanent cosmetic solutions such as porcelain crowns and veneers. Together we can come up with a plan to give you the smile you've always dreamed about.
If you would like more information about what a smile makeover could mean for you, please contact us or schedule an appointment. You can learn more about smile makeovers by reading the Dear Doctor magazine article "Beautiful Smiles by Design." Dear Doctor also has more on "The Impact of a Smile Makeover."